Mouthwatering Plum Pie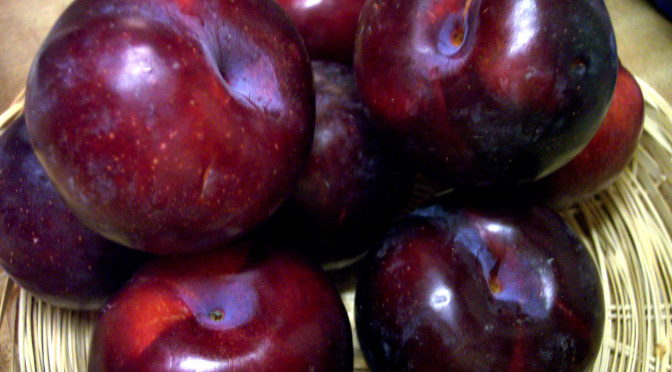 Ingredients
2 T lemon juice
4 C purple plums, sliced
1 C sugar
2 T quick cooking tapioca
½ t cinnamon
½ t nutmeg
Freezer pie crust for 2 crusts
2 T butter or margarine
Heavy duty aluminum foil
Instructions
Put the plums into a large mixing bowl and sprinkle with lemon juice.
In a second bowl, mix the sugar, tapioca, nutmeg, and cinnamon.
Place plums into the bowl with the sugar mixture and toss to cover them.
Let stand for 15 minutes.
Cover a 9 in pie plate with aluminum foil. Be sure to extend the foil at least 6 inches past the edge of the pie plate.
Fill the pie plate with the plum filling mixture.
Fold the edges of the foil over the top.
Freeze for at least three hours ( overnight works well ).
Add another layer of foil over the top and secure it tightly over the filling.
Store in freezer for up to six months.
When it is time to bake, remove the crust and filling from the freezer.
Wait until the crust comes to room temperature.
Preheat oven to 425 degrees.
Roll out an eleven inch circle from one of the crusts and place it in the pie plate.
Fill pie plate with the filling you made previously.
Roll out a ten inch circle out of the second pie crust.
Place dots of butter on the filling.
Lay the second pie crust on top of the pie, crimp the edges, and be sure to cut off any extra.
Cut four slits into the upper crusts to release steam.
Bake your plum pie for 45 minutes at 425 degrees or until golden brown.