My children like it best if I just serve it to them right after mixing the cheese in.  They say it tastes better.  Other people tell me they like it baked.
Mac & Cheese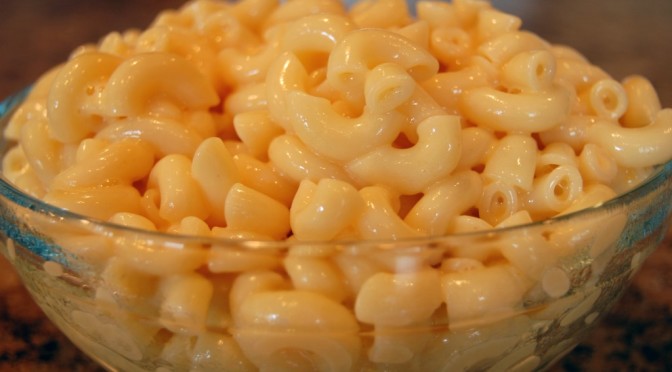 Ingredients
2 Cups Elbow Macaroni
1½ Cups Velveeta Cheese (I use the Sharp version)
⅓ Cup Milk
¼ teaspoon Salt
Instructions
In pot bring water to boil with salt to taste, and once the water is boiling add macaroni.
Cook for 12 to 15 minutes or until tender. Do not rinse.
In pot mix together milk and cheese.
Cook until cheese is mostly melted and add salt.
Add noodles to pot and mix well.
Put in casserole pan and bake for 10 to 15 minutes.
Mac & Cheese
was last modified:
April 10th, 2014
by