Strawberry Surprise Freezer Jam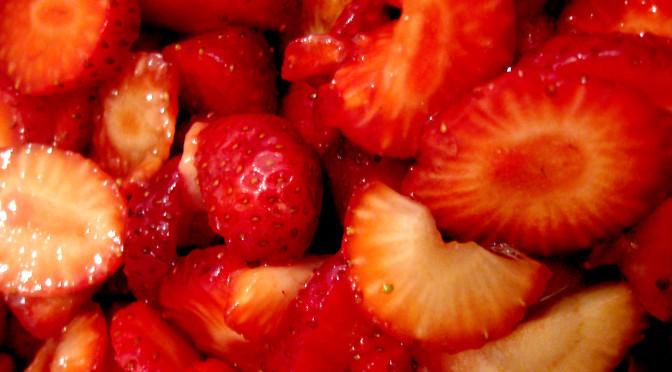 Ingredients
1 pint boxes of fresh strawberries, washed, drained and hulls removed
2½ Cups of fresh pineapple, peeled and finely chopped
7 Cups sugar
2 packages (1¾ oz) powdered pectin
1 Cups cold water
4 pint freezer containers with lids
Instructions
Place strawberries in a large mixing bowl.
Use a potato masher to crush the strawberries.
Measure out 2½ Cups strawberries and place in a separate bowl and add pineapple to strawberries.
Add in sugar slowly and combined completely.
Place the cold water in a saucepan over medium heat and add pectic and bring to boil for 1 minute.
Remove from heat.
Pour the water mixture into with the fruit.
Stir well to combine.
Continue stirring 4 minutes.
Pour into the pt freezer containers and cover.
Let stand at room temperature for 24 hours.
Freeze after 24 hours.
Jam will stay good in the freezer for up to 6 months.
To use, remove from freezer and allow to come to room temperature, about 1 hour.
Cover and refrigerate for up to 3 weeks.
Strawberry Surprise Freezer Jam
was last modified:
April 10th, 2014
by