Tuna Rice And Veggie Bake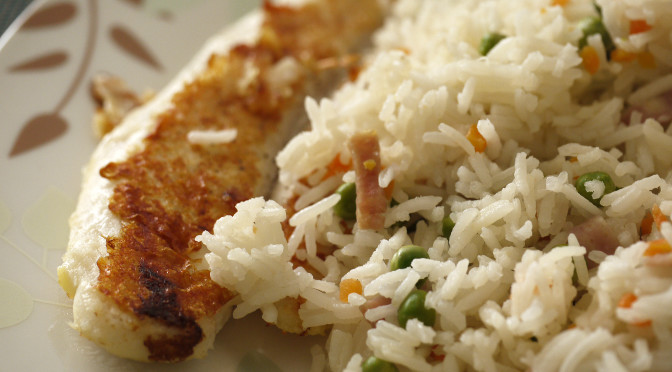 Ingredients
1 bag (16 oz) frozen mixed vegetables
1 cup mayonnaise
¼ cup sour cream
3 cups cooked rice
½ cup diced green pepper
¼ cup diced onion
2 teaspoons dried dill
1 can (12 oz) white tuna in water, drained
2 Tablespoon butter
1 cup bread crumbs
Instructions
Preheat oven to 375°F
Lightly Grease 2 quart baking dish.
Mix together vegetables, mayonnaise, sour cream, cooked rice, green pepper, onion and dried dill.
Mix in Tuna.
Place in Greased baking dish.
In a small saucepan, melt the butter, add the bread crumbs and heat just until combined, then spoon on top of the tuna mixture in baking dish.
Bake (uncovered) in oven for 30 minutes or until hot and lightly browned on top and around the edges.
Tuna Rice And Veggie Bake
was last modified:
April 8th, 2014
by