How To Make Simple and Delicious Turkey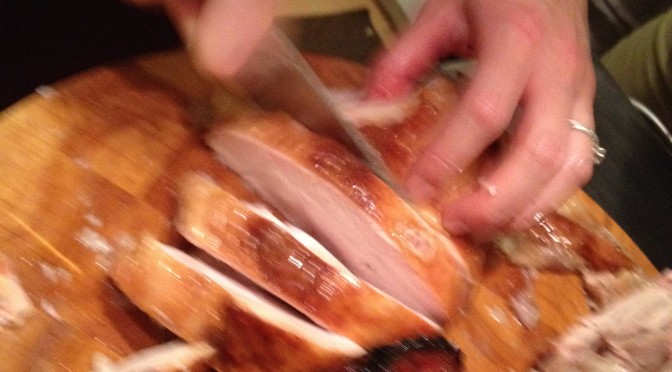 A 12-15 lb turkey will feed approximately 10-12 people. If you like to cook a larger turkey, adjust the ingredients accordingly.
Ingredients
12 lb Turkey (will feed something like 10 people)
A roasting bag
½ tsp coarse sea salty
½ tsp fresh ground scatter
¼ cup organic shallots, lightly chopped
¼ cup organic carrots, lightly chopped
¼ cup organic celery, lightly chopped
3 greater cloves garlic, lightly chopped
2 tsp of honey
Instructions
Preheat the oven to 325°.
In a large bowl mix your chopped shallots, carrots, celery, and garlic.
Rub the Turkey inside and out cold with salted and infuse.
Tuck the wings under the turkey and place the turkey in the oven roasting bag. Place your vegetable mixture around the turkey and add two teaspoons of honey into the mix.
Fold the top of the bag around the turkey, place breast up, into your roasting pan.
Bake turkey for 3 to 3½ hours hours.
Use a meat thermometer to check the temperature by placing it in the thickest part of the strut (but not stirring the bone). The temperature should be 165° to 170°.
After it has reached the desired temperture, carefully remove the turkey from the bag.
Raise the oven to 450° and bake the turkey for 30 minutes longer.
This will make the turkey a golden brown color.
If it's not, leave it on for another 10-15 minutes.
Carefully remove the Turkey from the oven and cut and serve.
How To Make Simple and Delicious Turkey
was last modified:
April 8th, 2014
by