Devilish Mocha Pie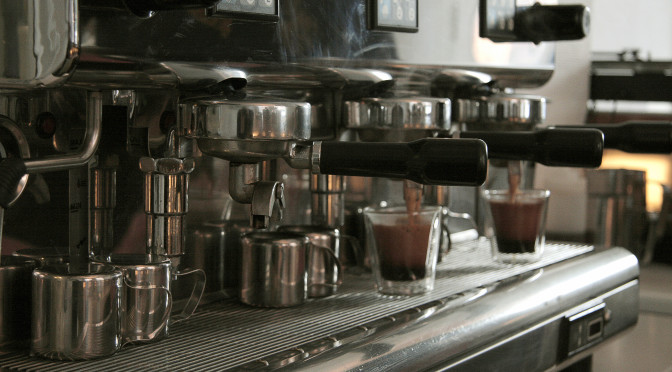 Ingredients
⅔ Cup butter flavored syrup
2½ Cup toasted rice cereal
1 pint chocolate ice cream
1 pint mocha or coffee flavored ice cream
⅓ Cup chopped pecans
1 C whipped topping
Aluminum foil
Instructions
Place a small sauce pan over medium heat.
Add the syrup and bring to a boil.
Reduce heat to low and simmer 2 minutes being sure to stir often.
Place the cereal in a large bowl.
Pour the syrup over the cereal.
Mix together with a rubber spatula being sure cereal is completely covered.
Very lightly butter a 9 in pie plate.
Press cereal mixture into bottom and up the sides of the pie plate.
Freeze 30 minutes.
Place chocolate ice cream in the refrigerator to soften so it will be easier to spread.
Remove the cereal crust from the freezer.
Spread the chocolate ice cream over the cereal crust.
Return to freezer until ice cream becomes firm again.
Soften the mocha or coffee ice cream.
Add the pecans and stir together well.
Spread over the chocolate ice cream in the pie.
Return to the freezer until firm.
Remove and wrap tightly in freezer wrap until ready to serve.
Before serving, top with the whip topping.
Devilish Mocha Pie
was last modified:
April 8th, 2014
by