Viva Verde Roasted Pepper Rice Pot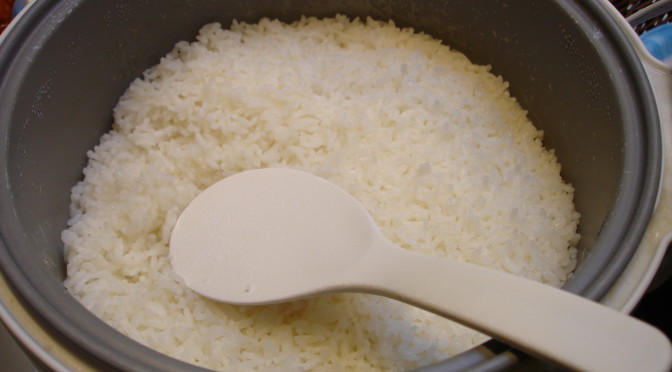 Ingredients
4 large bell peppers
4 cups chicken stock, divided
1 cup fresh chopped parsley
½ cup chopped onion
1 garlic clove
1 teaspoon kosher or sea salt
⅛ teaspoon black pepper
¼ cup olive oil
2 cups (uncooked) long grain white rice or brown rice
Instructions
Heat oven to 400°F
Lightly coat whole bell peppers with olive oil then place on a baking sheet.
Roast until softened and slightly charred, then remove from oven.
Place in a heat resistant bowl and cover with plastic wrap and let sit to sweat off the skins.
Remove and discard the skins, stems, seeds, and membranes.
Place the cleaned peppers in a blender or food processor with 2 cups of the chicken stock and pulse until blended well.
Add in the parsley, onions, garlic, salt, and pepper a little at a time, pulsing in between until the mixture is a smooth puree consistency.
Set aside.
In a big pot over medium heat, add the olive oil and rice, stirring to coat the rice well with the oil; continue stirring the rice in the oil for about 2 minutes until warmed through, then add the pureed green pepper mixture to the rice in the pot, turn heat down to low and simmer gently for 5 minutes, stirring occasionally.
Get out a small saucepan and heat the remaining 2 cups of chicken stock until just boiling, then pour the hot chicken stock into the big pot with rice and stir gently to combine.
Bring the mixture to a boil, then immediately turn heat to very low, cover the pot and simmer gently for 20 minutes or until rice is tender and all the liquid is absorbed.
Fluff the rice with a fork and serve hot.
Viva Verde Roasted Pepper Rice Pot
was last modified:
April 8th, 2014
by