Ready to Serve Apricot Pie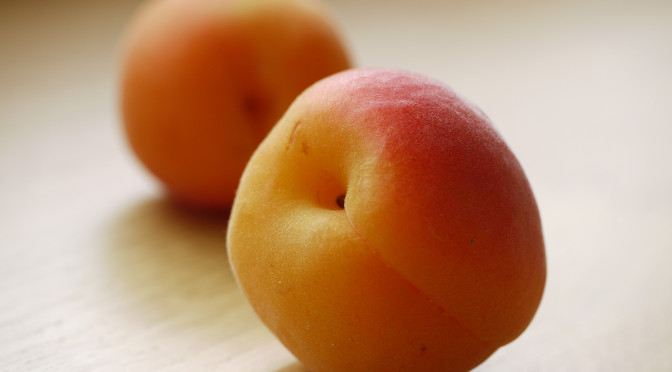 Ingredients
1 T lemon juice
4 C apricots, sliced
¾ C light brown sugar, packed
¼ C sugar
2 T quick cooking tapioca
½ t salt
Freezer pie crust for 2 crusts
2 T butter or margarine
Heavy duty aluminum foil
Instructions
Place the apricots in a large mixing bowl, add the lemon juice and toss lightly. In a separate bowl combine the brown sugar, regular sugar, tapioca and salt, add apricots and toss lightly being sure to cover the apricots with the mixture. Let stand 15 to 20 minutes.
Line a 9 inch pie plate with the aluminum foil extending the foil 6 in beyond the plate. Fill the foil with the pie filling. Fold the foil over the top of the filling. Freeze until firm several hours or overnight. Remove from freezer. Wrap in another layer of aluminum foil. Freeze for up to 6 months.
To bake remove both the pie crust and the filling from the freezer. Allow the pie crust to come to room temperature. Roll out one crust on a flour surface to make an 11 in circle. Place in the pie plate. Fill crust with the filling. Dot the top of the filling with butter. Roll out the second crust to a 10 in circle. Place on top of pie and crimp the edges together. Cut off any excess crust. Cut slits in the top to vent the steam.
Preheat oven to 425 degrees. Bake the pie 45 to 50 minutes or until crust is a golden brown.
Ready to Serve Apricot Pie
was last modified:
April 8th, 2014
by