What a great way to cool off on a hot summer day.  Colorful and yummy so the kids will love them.
Frozen Easter Eggs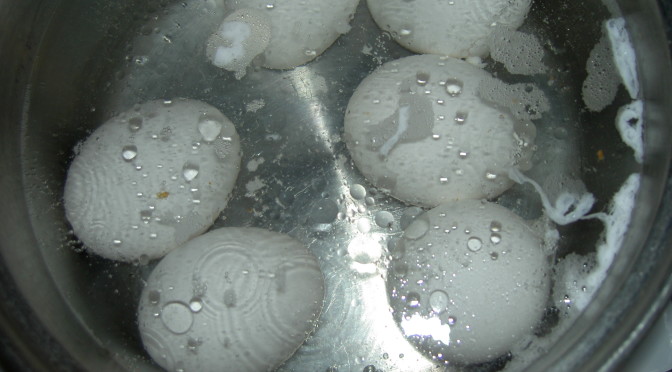 Ingredients
3 pt soft vanilla ice cream
1 C mixed candied fruit
¼ C light rum
1 C heavy cream
2 T sugar
Pastel food coloring
Plastic mold such as a melon, egg or ice cube tray
Freezer wrap
Instructions
Place the ice cream in a large mixing bowl.
Add the candied fruit and rum.
Mix together well - working quickly so the ice cream doesn't melt.
Place the ice cream mixture into the mold.
Place in freezer and freeze until firm, a few hours or even overnight.
Place a serving platter in the freezer for about 30 minutes.
Un-mold ice cream and place on the chilled platter.
Place back in the freezer for about 20 minutes.
Place the heavy cream and sugar into a mixing bowl.
Mix until stiff.
Remove ice cream and frost each egg with part of the cream mixture.
Return ice cream to the freezer.
Divide the remaining cream mixture into as many bowls as you would like colors for the eggs.
Tint each cream mixture with a different color of the food coloring.
Remove ice cream from the freezer.
Use a pastry bag or baggie with one corner cut out to pipe the colored cream mixture onto each egg.
Return to the freezer and freeze until firm.
Once firm remove and wrap each egg in the freezer wrap.
Maybe stored in the freezer for up to 1 month.
Frozen Easter Eggs
was last modified:
April 8th, 2014
by