Pizza Dough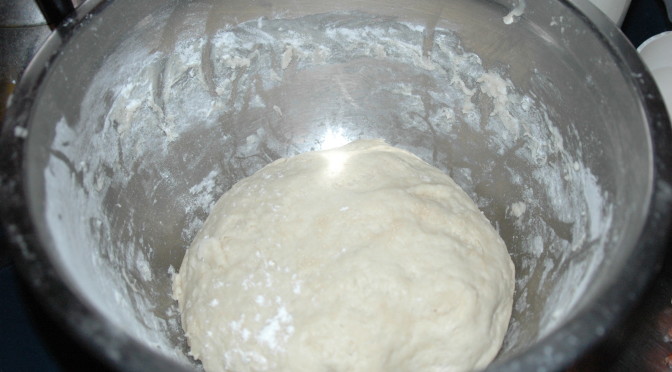 Ingredients
1¾ to 2¼ Cups All-Purpose Flour
1 Envelope Pizza Yeast
1½ teaspoons Sugar
¾ teaspoon Salt
⅔ Cup Very Warm Water (120°to130°F)
3 tablespoons Oil
Pizza Sauce, Cheese and Favorite Toppings
Instructions
Preheat Oven to 425°F
Combine Undissolved Yeast, Sugar, Salt in a large bowl.
Add Water and Oil.
Mix until well blended, about 1 minute.
Gradually add enough flour until dough soft ball is formed. Dough should still be slightly sticky.
Knead dough on floured surface and add additional flour if needed.
Roll dough out in to 12 inch circle.
Place on greased pizza pan.
Top with Pizza Sauce, Cheese and Favorite Toppings.
Bake for 12 to 15 Minutes, until cheese is bubbly and crust is lightly browned.
Pizza Dough
was last modified:
April 18th, 2014
by