Chocolate Drop Peanut Butter Cookies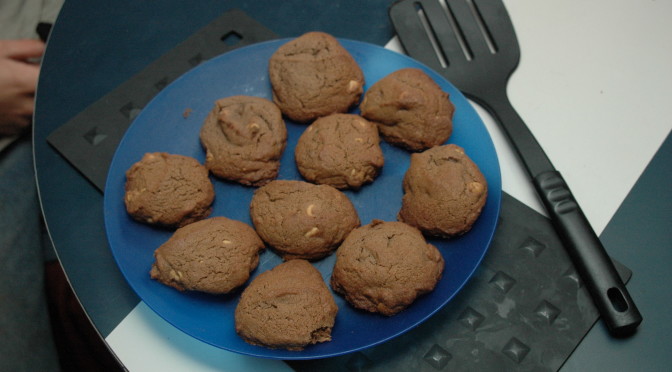 Ingredients
1 Cup Sugar
½ Cup Crisco Shorting
1 egg
3 Tbsp Natural Unsweetened Cocoa Powder
⅓ Cup Milk
1 tsp Vanilla
1¾ Cups All-Purpose Flour
½ tsp Baking Soda
½ tsp Salt
1 Cup Reese's Peanut Butter Chips
Instructions
Preheat oven to 400°F.
Mix together sugar, Crisco, egg, chocolate, milk and vanilla.
Stir in flour, baking soda, and salt.
After ingredients are complete combined add in Reese's Peanut Butter Chips and stir well.
Drop by spoonfuls on to greased cookie sheet.
Bake for 8 to 10 minutes. Cool. Serve.
Chocolate Peanut Butter Chip Cookies
was last modified:
April 8th, 2014
by