Apple Rice And Lentil Skillet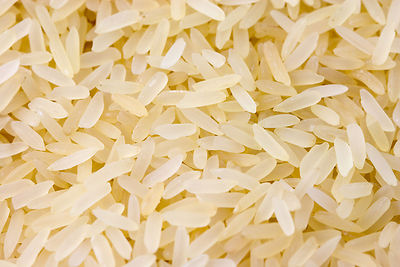 Ingredients
2 cup uncooked lentils
4 cups water
½ cup fresh butter
2 carrots, coarse grated
2 onions, finely diced
2 garlic cloves, finely minced
6 teaspoon flour
2 cups unsweetened applesauce
1 tsp curry powder
2 cups water
¼ cup fresh squeezed lemon juice
2 cups cooked rice
Instructions
Put lentils in saucepan with the 4 cups water, bring to a boil, turn heat to low and simmer gently for 30 minutes. Drain excess water; set aside.
In large skillet, melt the butter over medium-low heat. When melted, add the carrots and onions and cook just until vegetables are slightly softened, then add the garlic and cook 1 minute longer.
Add the flour, applesauce, curry powder, and 2 cups water to the skillet, stir, turn heat to low, cover skillet and simmer gently for 20 minutes, stirring occasionally.
Remove from heat and add the lemon juice, cooked lentils and cooked rice, stir gently, then serve immediately.
Apple Rice And Lentil Skillet
was last modified:
April 8th, 2014
by