Crepes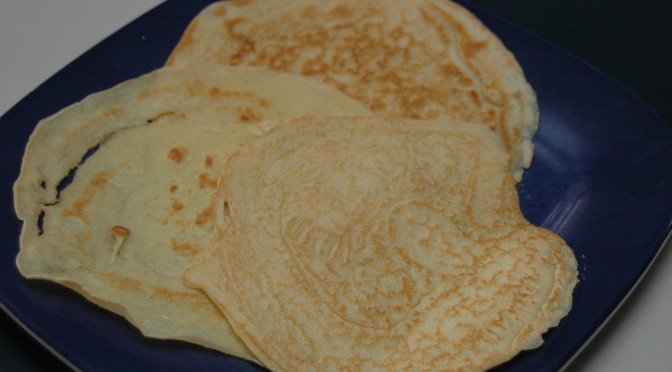 Ingredients
1 cup all-purpose flour
2 eggs
½ cup milk
½ cup water
¼ teaspoon salt
2 tablespoons butter, melted
Instructions
Mix together flour and eggs.
Gradually add in milk and water.
Add in salt and butter, making sure that it is completely combined and smooth.
Cook crepes on hot griddle, using ¼ cup of mix per crepe.
Cook crepes approximately 2 minutes per side, until golden brown.
Loosen with rubber spatula and flip.
Crepes
was last modified:
July 21st, 2014
by